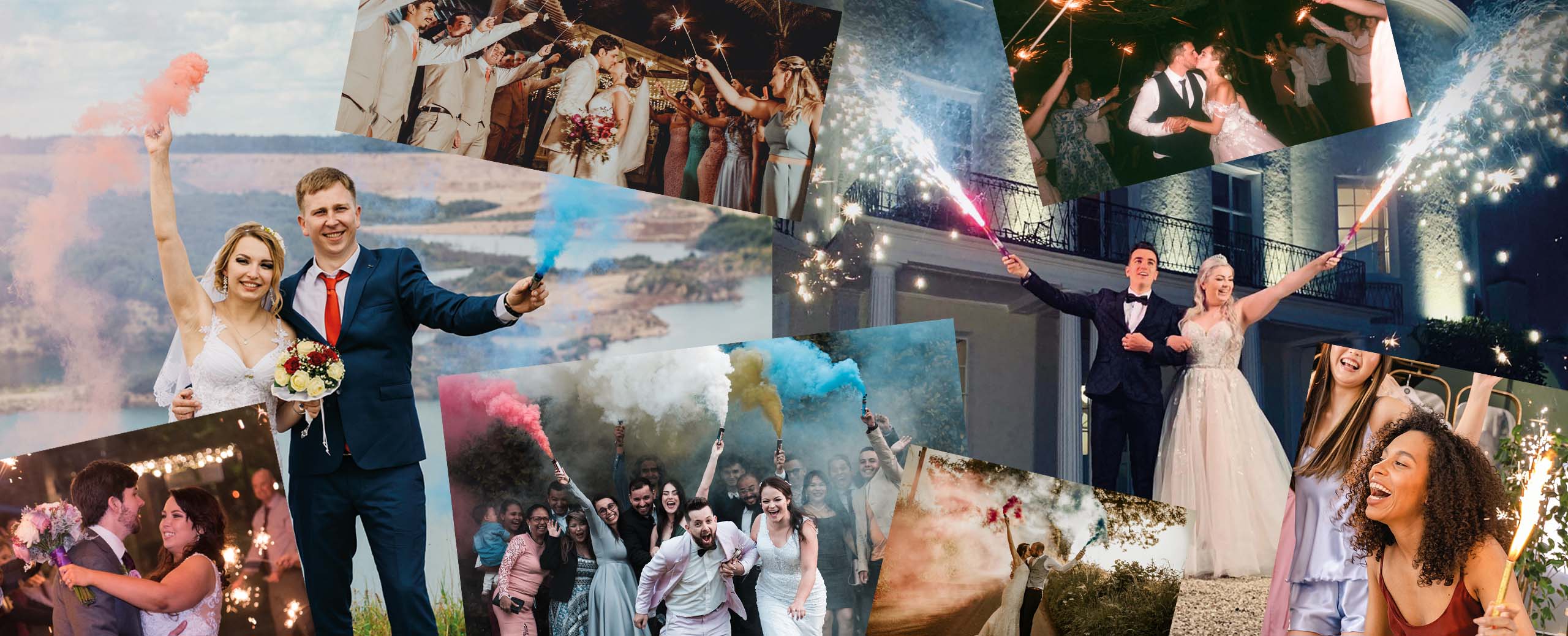 Smokes - Flares - Sparklers for your Wedding Day
Add a little sparkle to your wedding day with our range of smokes, flares and sparklers. They make for great photographs and your guests will love them.
Wedding Sparkles
Our amazing Foutain Flares produce bright colours for 30 seconds then turn into dazzling silver sparks that spray 6ft! Our smaller hand-held Ice fountains can be used indoors and even on your Wedding cake! Traditional sparklers are a guest favourite, why not create a Wedding arch in sparklers? It makes for a great photo. Our ECO Bamboo sparklers contain no metal and come in sizes up to 1 metre!
Wedding Smokes
Create dramatic and artful photos with our coloured wedding smokes. Available in a wide range of colours in both hand-held variety and ground smokes. Lasting from 1 to 2 minutes gives you plenty of time to strike a pose!
Discount Smokes, Sparklers & Flares
Get 10% off* if you have booked a Sonic Fireworks Professional Display. (Don't forget to add your voucher code at the checkout!)
* Discounts are not available on already discounted products and cannot be used in conjunction with any other discount code. The discounts are limited to the products listed under the Wedding Shop category only.